Special Events : Weddings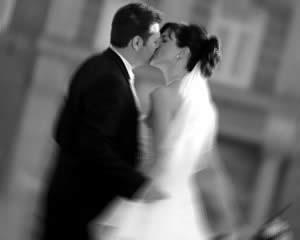 At MEGA Event Production, we understand that weddings are a once in a lifetime event that should be remembered as a day of love and perfection. We work closely with you to make your wedding flawless and the planning simple.

Our dedicated team of event professionals have produced hundreds of high end weddings, and will work with you to create a unique, highly memorable occasion. We can provide all the lighting, drapery, staging, audio, and video equipment for your special day. We work within your budget and time-lines to create fabulous weddings you'll remember forever.


We have a number of packages which have been designed to meet the needs of every bride and groom. Each base package is complete and made to fit even the most discerning budget. Many specialist items are available from our stock including bubble machines, fog machines, confetti cannons, followspots, and outdoor searchlights to enhance your wedding.
We work with many of the bay areas top wedding planners to ensure your desires are met and provide free advice on how to accentuate your chosen color pallet and room decor. We have contacts with leading drapery and scenic companies who can help enhance your venue even more. If you can't find what you desire for your wedding on our site, one of our wedding experts will work with you one on one to modify or develop a special wedding package for you.
AV Rental: We offer a full range of the latest model equipment including projectors, displays, speakers, mixers, wireless microphones, and video cameras. Our trained, professional staff is also available to operate the equipment for a seamless event.
Lighting: Take a look at our Lighting Packages Price Sheet to configure your perfect wedding lighting and view pricing instantly on-line, then compare our service and quality with other companies.
Download our NEW Lighting Pricing Sheet 2016 [adobe .pdf 116KB]
Entertainment: The entertainment is one of the most important aspects of your wedding. MEGA Event Production has an extensive list of recommended DJ's, MC's, Bands, and Specialist Acts for your event.
Our DJ's are full time industry professionals who all have significant experience with your type of event. We pick your DJ based upon the audience, preferred style, and music selection you require. Having multiple DJ's to choose from allows us to provide you with the best possible match.
Ceremonies: We can also program and provide ceremony music with our Ceremony Package which includes a sound system and wireless mics for your service. We help with your music selection from Prelude to Postlude, using tools exclusive to MEGA Event Production including our new Ceremony Music Database which simplifies finding and selecting your Ceremony Music and allows you listen to hundreds of classical ceremony songs.

Ready To Book Your Wedding With Us?

Complete our FREE Quote Form to receive a fast, free, no obligation quote. Once your quote is generated, we will hold your requested date for 7 days.