Conferences : In-House vs Independent Providers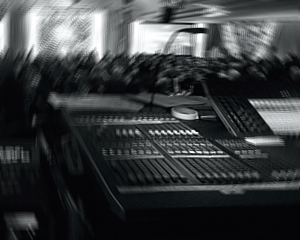 When booking an event in a conference center or hotel venue, clients are usually directed to the 'in-house', 'onsite', or 'preferred' audio visual vendor. The reason given by the venue sales team is usually that the in-house company has the equipment onsite and has experience and familiarity with the venue. There are many positive aspects of utilizing in-house services, but knowing your options and seeking multiple quotes from different companies will help ensure that you are getting the best service, equipment, and value.

It is important to know that many venues will advertise in-house AV, but the onsite company doesn't work for the hotel. In-house companies can be small independents or large national conglomerates who enter into multiyear venue contracts that benefit both parties. The in-house vendor gains a steady stream of clients that are directly referred with little to no effort to gain; and in return the venue shares roughly 50% of the gross AV income, sometimes even more with service charges added.

This is why in-house AV rental & production is generally much more expensive, with charges anywhere from 40-150% of the prices demanded by traditional independent AV companies. As they are not making a huge bottom line after paying their gross percentage to the venue, the service quality often suffers as they are not able to hire and retain the best staff, and can sometimes be limited with older, less reliable equipment.

In-house audio visual suppliers usually have little vested interest in your production as nearly all their clients are referred directly from the venue and they do not have to 'work' to get contracts. Their client is actually the venue, who is the sole supplier of work for them; which can sometimes lead to things not being done in your best interest.

Independent AV providers will make you the first priority not the venue! Because they do not have a stream of clients provided to them, your satisfaction is essential in the entire process to ensure repeat business and strong client referrals. Using an independent audio visual company has the additional benefit of hiring a technical and support team dedicated ONLY to your event. While in-house companies can often be providing services for many concurring events at the same venue, an independent company will provide staff that are only focusing on your one event at that time.

One of the common reasons we hear from venues trying to push for clients to use in-house services is that their recommended vendor 'knows the venue'. Whilst this can be true and can have some advantages in setup speed, any seasoned AV company is capable of calculating the optimum layout and equipment for a particular room in just a few minutes, and doing a site walkthrough with the client is standard; at which time the location of power, room AV feeds, fire exits, and room dimensions are noted.

In-house AV technicians may also not be as familiar with the venue as you might expect. They typically have a high rate of staff turnover and often hire junior technicians, so their experience in the venue and most importantly, with the equipment may be limited.

Our technicians have been working for us on average for seven years or more, and are all professionally trained in their chosen field. Our sound and video engineers have college degrees or equivalent and take constant advanced training to learn about the latest gear. This enables them to quickly and efficiently troubleshoot any issues and confidently handle the equipment setup and operation.

Many venues don't even have trained technicians on hand and utilize maintenance or even the crews that setup tables and chairs in the room. We don't believe that something as important as your event should be left in the hands of unskilled labor.

So it may not sound that important, but having the latest technology and newer equipment provides a number of benefits to your event production. Most in-house providers are used to doing the same setups in the same room over and over so they have little need to replace and update equipment on a regular basis; regardless of what is happening with technology. This results in equipment that is four years old or more on average for in-house suppliers.

Outside rental companies are constantly purchasing state-of-the-art equipment to match their clients' needs and to be more competitive. As they do multiple venues and don't just focus on one, they typically have a much wider range of equipment to choose from to ensure you are getting the best technology for the application. This means greater connectivity to other gear, easier use, and far less chance of equipment failure.

If you're only ever going to produce one event, then considering your AV provider is not such a big deal. If you plan on doing more events or may be holding it in different venues in the future, you should consider this when selecting your provider. Many Independent AV companies can provide service in multiple areas, even multiple states. Utilizing the same company no matter where your event is located provides consistency of standards across shows, and eliminates the need to re-educate the AV team for each event.

Event Audio Visual Rental Companies step up the level of service because they want you to become a repeat customer. They become an extension of your staff and enable you to focus your attention on your job, rather than worrying about oversight of another vendor.

When planning an event, the best process is to check online for the ratings for the in-house AV provider, and get quotes from in-house and independent companies. With the numbers in hand, you can weigh the pros and cons of your particular event. Sometimes, the venue will require you to use the in-house AV provider or pay a charge if you don't. The truth is everything is negotiable, as long as you do it before you sign on the dotted line with the venue.

Even if the hotel is going to penalize you for not using their AV services (some venues will insist on having a representative from the in-house company 'onsite' with the independent provider either for load in / load out, or even for the entire event), you can still save money and get far better service.
Ready To Book Your Conference With Us?

Complete our FREE Quote Form to receive a fast, free, no obligation quote. Once your quote is generated, we will hold your requested date for 7 days.