Services : Design & Print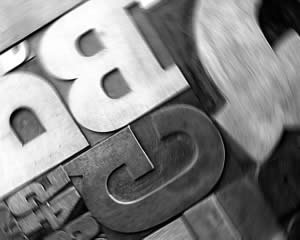 We can produce a wide range of standard print and wide format items including postcards, flyers, posters, tickets, booklets, brochures, stickers, backdrops, window decals, and promotional pieces to help communicate your event.
With many creative solutions to help make your event stand out our team excels in graphics and production assistance with giveaways and unique promotional items. From custom made pieces to small added touches such as personalized water bottle labels, we can help you find a creative solution within your budget.


Need a large print run for your next event flyer? A full color booklet as a conference guide? Outdoor banners for your company outing? Christmas cards for your employees? Whatever your needs, we have it covered.
For most print jobs, we utilize one of the leading trade printers in the US. With over 400,000 square feet of office and production space that are equipped to handle any print job at any time, they are able to stand behind their superior quality, fast turnaround, customer service and price. They are industry leaders that continuously introduce new products and resources to ensure competitiveness.
For smaller and more unique items, we bid jobs out to local companies that have been carefully vetted for their quality and attention to detail. For finishing services, we use some of the most respected bay area companies and inspect and check every job for accuracy to ensure your satisfaction.
Because we are not tied to just one company, we are able to offer a wide array of print products from business cards to posters, linen stock to magnets and much more. We specialize in short-run orders, but have the flexibility to handle runs of 100,000+ with ease.
Print quality is of paramount importance, and we always specify premium paper with brightness of 96 or above, and go to great lengths to ensure consistency from job to job. Colors are computer controlled at 500 line screen on every job so that each print job has crisp color and sharp lines. A wide range of finishes are available, including Matte, Spot UV, Full UV, Spot AQ, and other coating options. We also handle custom die cutting, embossing, complex bindery, and assembly.
In addition, we are able to offer specialist products including indoor and outdoor banners, rigid boards, giant posters, car magnets and other large format printing needs.
For most regular print jobs, processing is fully automated to help print orders faster and more accurately, in turn giving you quicker turnarounds and delivery. Contact us for more information on what we offer.
Take a look at all the services we offer...