Services : Special Effects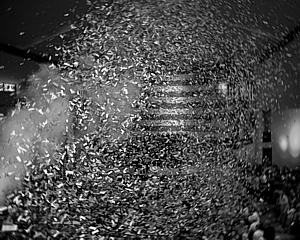 We are one of the premiere providers of special effects equipment in the Bay Area with the widest range of specialty equipment available. With hundreds of special events serviced by our team of AV professionals every year, we have the knowledge to ensure success. Our huge inventory of top of the line equipment can take care of even the most demanding meeting and event requirements.

MEGA Event Production carries a wide range of top quality snow machines, high output lasers, confetti cannons and blowers, foggers, and CO2 blasters for production rental. Read the descriptions below for details:

Snow Machines
Snow machines are used to create a safe, non-toxic snow effect that is approved for use in most venues. Whether you desire a beautiful snow shower for introductions or you are trying to create the ultimate Winter Wonderland event in July, we've got the professional machine to do it! We stock machines from Global Special Effects; the leader in the industry. Snow machines work best in venues with high ceilings and can project as far as 30' by approximately 15' wide (coverage depends on height, temperature and air flow in the room). Adding a black light additive to the snow mixture creates a snow effect that glows in the dark!

Bubble Machines
These machines can really add to a fantasy theme or create an unexpected surprise to an entrance or special dance. We usually place them near the ground with bubbles projected towards the ceiling aided by small fans. They work best when a dance floor is full as your guests will prevent the bubbles from hitting the floor. They should be used for short periods of time as surfaces may become slippery with extended use.

Haze Machines
If you are having a large light show, we highly recommend using a haze machine. A hazer adds water vapor to the air that is odorless and will make the lighting beams stand out without creating clouds of smoke that may irritate your guests. Some venues do not allow the use of Haze or Smoke machines as they can accidentally trigger certain types of smoke detectors.

Smoke Machines
Smoke machines unlike a hazer, send out a large burst of smoke that may have a slight odor. We suggest only using these machines if you are looking to create a burst or cloud of smoke for an entrance. Smoke is more likely to set off a detector than haze. Some venues do not allow the use of Haze or Smoke machines as they can accidentally trigger certain types of smoke detectors.

Dry Ice Machines
If you are looking for an elegant, smoke effect, dry ice is your answer. Dry ice (also known as low-lying fog) can give the illusion of dancing on a cloud. When combined with lighting, you can truly create the ultimate fairy tale moment. It can be difficult to cover larger areas and these machines do require a considerable amount of power as well as several hours to heat up. If used for an extended period of time, the floor may become slippery.

High Power Lasers
Lasers provide an amazing effect and we carry everything from 1mw single color units through to our larger, water cooled 40w RGB servo driven display lasers that can project graphics and animations up to 1 mile away! Our large lasers are fully computer controlled and we can digitize your logo or graphics for display. We also stock the latest in small scale laser effects including mini outdoor waterproof prism lasers.

Confetti Cannons & Blowers
Confetti cannons provide a great end of night or punctuation effect where colored confetti, streamers, and shapes are launched in the air using compressed gas. Our larger confetti blowers can be filled with custom colors and styles of confetti to match your party theme and can continuously eject confetti at incredible flow rates and heights for up to 3 minutes at a time. We also offer hand held, manually operated launchers that can add excitement to the end of a special dance and are perfect for New Year's celebrations, graduation ceremonies and more.

CO2 Blasters
CO2 Blasters are similar to confetti cannons but without the confetti! They provide a cool blast of compressed gas that can be released and timed to a show. Multiple units are controlled by computer for high impact.

Balloon Drops
Balloon drops are great to use at special occasions and drop hundreds of balloons onto the audience by releasing them on cue from a special net suspended in the ceiling. Balloons are available in a variety of colors and styles to match your party theme, and can even be custom printed.

Take a look at all the services we offer...

Ready To Book Your Event With Us?
Complete our FREE Quote Form
to receive a fast, free, no obligation quote. Once your quote is generated, we will hold your requested date for 7 days.