AV Rental : Delivery Map
As part of our commitment to outstanding service, there is NO CHARGE for delivery within 20 miles of San Bruno -- from the heart of Downtown San Francisco to Redwood City - we've got you covered! We add a small charge for delivery outside of that area, and the map below can help you estimate your fee correctly. Some of our larger items such as Staging, Truss, and Monitors require a lift-gate truck for delivery and pickup which is an additional fee.

If you are located more than 50 miles from San Bruno, give us a call to find out your delivery fee.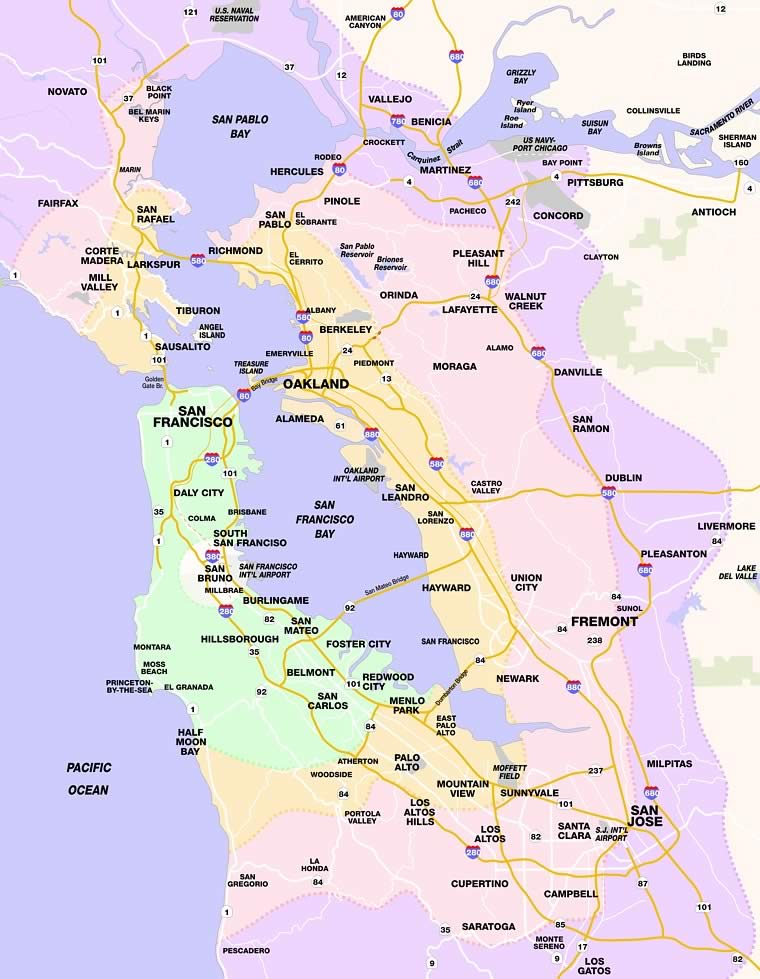 Fees charged are based upon actual miles; this map is for reference purposes only.
Delivery charges are based on travel to and from your venue.
Any parking fees are extra, even in the free delivery zone. Toll charges are extra.