Special Events: Themed Events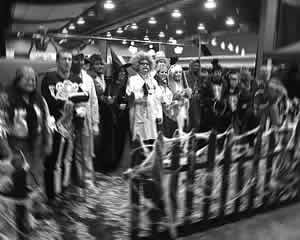 We offer a full range of themed events, many of which are exclusively licensed to us. We can also work with you to create a themed event based upon your specifications. Our licensed events include:

Carwash: 70's Funk & Disco night based upon the world famous nightclub.
Hippodrome: 90's Club night based upon the popular UK nightclub.
Ibiza Experience: Dance & House music based on the European party destination.
The Party Zone: The best party music all night long.

Other popular themes include:

Asia Blend
Blade Runner
Carnival
Casino
Christmas
Circus Circus
Fantasia
Funky 70's
Game Show
Halloween
Hollywood Premiere
Italian Job
James Bond 007
Las Vegas
Mardi Gras
Masked Ball
Murder Mystery
Nightclub
Oscar Ceremony
Paris
Picnic
Pirates!
Psychedelic 60's
Renaissance
Rock 'N' Roll 50's
Safari
San Francisco
Sea Cruise
Space... The Final Frontier
Sports Crazy
Sweet 16
Tropical Paradise
Under The Sea
Western
Winter Wonderland


Ready To Book Your Themed Event With Us?

Complete our FREE Quote Form to receive a fast, free, no obligation quote. Once your quote is generated, we will hold your requested date for 7 days.