AV Rental : Equipment Leasing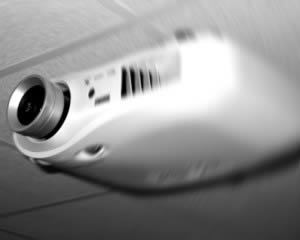 As businesses move forward, there are times where investment in new equipment is needed to support the growing company. But investing in new gear ties up precious working capital, and with business models and technology changing so rapidly, buying equipment outright often leads to accumulation of assets that are underused and outdated quicker than they can realize a full return on investment.
Even for a companies with large cash reserves, financing equipment acquisitions matches cost to benefits. Rather than tying up capital or bank lines, smart businesses let the equipment benefits pay for the equipment; while their cash reserves work to fund future success.
We understand the AV needs of companies and can offer advice on which equipment to buy, which equipment to lease, and which equipment to rent in order to maximize your inventory and return.
With a simple application process and fast turnaround time, we make AV equipment leasing simple. To find out more and discuss your needs, Contact today.
GearPool: Got high end audio or video equipment that your organization rarely uses? Our new GearPool program may be the answer! We take care of your equipment, ensuring that regular maintenance, cleaning, and calibration is performed keeping it in top condition, and make it available in our rental catalogue to select companies.
In return, we provide you with credit towards renting ANY equipment in our catalog; dramatically increasing your AV and presentation capabilities... you can even use your credits towards production services. You get a set credit amount, based upon the equipment submitted, in addition to 50% credit from any rentals by other companies of your equipment.
When you need to use the equipment, there's no charge to you... and we guarantee your gear will be available to use whenever you need it! You can also select our full service option where we will setup your equipment and even operate it as needed; freeing up your AV staff and minimizing training required on gear that's used only occasionally. We provide free support for the lifetime of the equipment when in our care, including complimentary end of life recycling.
As a rule, for inclusion in the program the equipment should be less than three years old in like-new condition. Most AV equipment is a candidate including: Audio & Video Mixers, Video Switchers, Microphones, Wireless Microphones, Video Cameras (Camcorders & ENG), Video Lighting, Tripods, LCD Monitors, Plasma TV's, Overhead Projectors, LCD Projectors, Visualizers (Elmos), & Speakers.
Take a look in your AV cupboards and see what you have lying around not being used, then Contact to see how we can help realize your return on investment fast!