Services : Audio & Video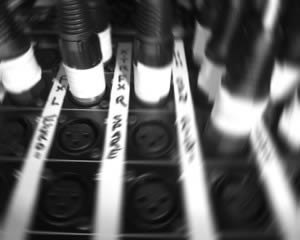 We provide AV equipment including sound systems, wireless microphones, LCD and Plasma Screens to many of the top Bay Area corporations including Genentech, Symantec, Google, GAP, and more. With hundreds of corporate events serviced by our team of AV professionals every year, we have the knowledge to ensure success. Our huge inventory of top of the line equipment can take care of even the most demanding meeting and event requirements.

MEGA Event Production carries a wide range of top quality Audio & Video equipment for production rental. Read the descriptions below for details:

Sound Systems
Our sound systems include the very latest JBL / Crown professional series, and QSC professional speakers that both look and sound amazing! We can provide sound reinforcement for anything from 50 to 2,000 people and we ensure the system provided is right for the job. We can provide systems for indoor and outdoor events, Front Of House systems for small concerts and larger gatherings, and flown Line Array systems for even the largest events.

Wired & Wireless Microphones
We carry a wide range of professional wired & wireless microphones including all the industry standard mics from manufacturers such as Shure and Sennheiser. We only use professional grade dual antenna, multi-frequency UHF systems to avoid interference and drop outs and specify Shure Axiom, ULX, or UHF-R depending on the event needs. We carry both analogue and digital systems and can supply encrypted mics for even greater security. We have a wide range of lavaliere mics and handhelds to compliment our wireless microphone systems that have been specifically chosen to work right every time.

Projectors & Screens
Using the latest Da-Lite Inst-Theater Deluxe projector screens gives your presentation a clean and polished look; unlike screens from other companies that still use the older tripod style. For larger screens, we use the industry standard Stumpfl screens, which are available with front or rear projection material, and also an optional dress kits for professional meetings and events.

Our projectors are constantly updated to ensure we utilize the latest technology, including super bright, high contrast, DLP projectors that are 3D capable in UXGA and 1080p resolutions. We carry projectors with outputs from 2,000 lux up to 20,000 lux, with a wide range of lenses available and even short throw projectors for use where space is limited.

Plasma & LCD Televisions
HDTV flat panel screens from top manufacturers such as Sony and Panasonic with the latest features for super fast High Definition pictures to dazzle your guests are always available for rental. We carry everything from 19" monitors all the way up to 80" models; many in 4k resolution., Our screens are great for showing video, photo montages, presentations, or ambient graphics and a variety of mounting options are included.

AV Technicians
We have a great crew of AV professionals available to setup, operate, and strike your equipment during your event to ensure things go smoothly and work on any technical issues. They are always courteous and helpful, and pride themselves on being experts in the field. Staff include sound engineers, video specialists, media producers, camera operators, and lighting experts to cover anything you need with ease.

Take a look at all the services we offer...

Ready To Book Your Event With Us?
Complete our FREE Quote Form
to receive a fast, free, no obligation quote. Once your quote is generated, we will hold your requested date for 7 days.