Special Events : Marketing & Experimental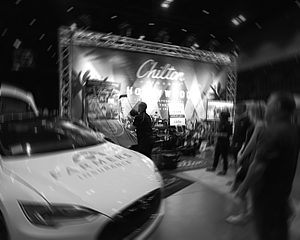 MEGA Event Production is a full-service event design and production house that plans, fabricates and executes any size event, branded environment, or tour. We are experts in full-scale marketing events such as product launches, showcases, trade shows, and local or national tours, and excel with experimental campaigns including brand installations, pop-up stores, and more.
Our skilled team collaborates with clients to transform their brands into interactive experiences with the focus on creating memories that forge an emotional connection between the brand and customers.
We build custom set pieces both in-house and with our extensive partner network for your event. We create display graphics, print pieces, and custom video segments to enhance the experience. We take care of all the technical aspects using the latest sound, video, and lighting equipment and find the best solutions and staff to make it all come together. We utilize our contacts from hundreds of furniture rental, floral, drapery, and entertainment companies to create a seamless experience for your customers.
Consider MEGA Event Production as a partner in your event planning... we will be with you from concept to completion. No matter what the event, we can customize an experience that both you and your customers will never forget!
Ready To Book Your Marketing or Experimental Event With Us?

Complete our FREE Quote Form to receive a fast, free, no obligation quote. Once your quote is generated, we will hold your requested date for 7 days.