Special Events : Galas & Benefits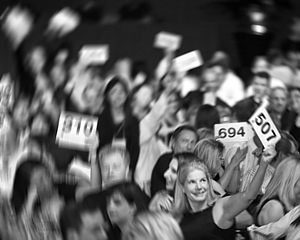 MEGA Event Production takes care of all your Gala & Benefit event needs. We understand the stresses of non-profit fundraising which is why we take the details of event management off your plate.
Our seasoned team designs and produces benefits, galas, and awards dinners of all kinds. Keeping your organization's mission in mind, our experienced staff will create an event that will speak to your donor base and showcase your work.
From scenic elements to lighting and A/V design, MEGA's full-service capabilities guarantee your event will shake up the old gala model and fall well within your budget.
AV Rental: When it comes to AV rental, we've got the competition beat hands down! We offer a full range of the latest model equipment including projectors, displays, speakers, mixers, wireless microphones, video cameras, and a full range of lighting effects.
Event Production: As a full service rental and production company, Mega Event Production is your one stop shop for corporate events. From full event production and management to consulting and staffing assistance, we have years of experience with corporate meetings, award shows, formal dinners, concerts, product launches, and special events.
Ready To Book Your Gala or Benefit With Us?

Complete our FREE Quote Form to receive a fast, free, no obligation quote. Once your quote is generated, we will hold your requested date for 7 days.