Services : Stage & Truss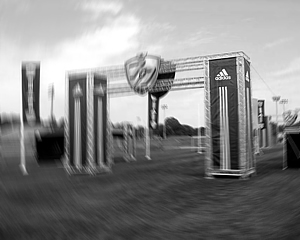 We provide support equipment including staging, truss, and rigging for many of the Bay Area's top events. With hundreds of corporate events serviced by our team of AV professionals every year, we have the knowledge to ensure success. Our huge inventory of top of the line equipment can take care of even the most demanding meeting and event requirements.

MEGA Event Production carries a wide range of top quality staging & truss solutions for production rental. Read the descriptions below for details:

Stage
We utilize the latest in lightweight, portable staging to cut setup time in half and provide a great look to compliment your event design. Our Intellistage staging system offers unparalleled flexibility and ease of use, and comes in flexible height configurations from 16" to 48". Traditional stages are also available in a variety of finishes for any occasion. We can supply standard square, round, Y, catwalks, and custom staging if needed.

For fashion shows and corporate events, we can also supply Harlequin Hi-Shine flooring for a high end feel at great prices.

Truss
Truss is constructed using welded aluminum tubes and is most often used to hang lighting and sound at larger events, but can also add a great look to any venue if used creatively. We use industry standard truss sizes and lengths including 12" and 18" box truss and stock a number of curves and custom pieces to make your event design a reality. We have a range of motors and controls to handle any event, and our certified riggers put safety above all else when designing and installing the equipment.

For smaller events, we have truss that can be used as a feature in the room; often used in conjunction with moving head lighting for a dazzling computer controlled display. We also carry both black and white truss 'socks' to cover the truss for a softer, less industrial look if needed.

Take a look at all the services we offer...

Ready To Book Your Event With Us?
Complete our FREE Quote Form
to receive a fast, free, no obligation quote. Once your quote is generated, we will hold your requested date for 7 days.